Julius Miller House
Circa 1895 ~ Queen Anne
Oculus window     
Julius C. Miller (1859-1923) & Ida Jane Miller Miller(1864-1950)
Mr. Miller was born in Hartford Connecticut April 6, 1858 of German parentage. He moved with his parents to Missouri in 1860 living the St. Louis, Versailles, Greenfield and Lamar.
In 1873 he worked at the Barton County Democrat newspaper in Lamar and the Vernon County Democrat newspaper in Nevada as an apprentice.
September 2, 1876 Mr. Miller came to Joplin, where he worked in various capacities at the Joplin Daily News until 1883 at which time he was appointed deputy sheriff of Jasper County, Missouri serving in that capacity for five years.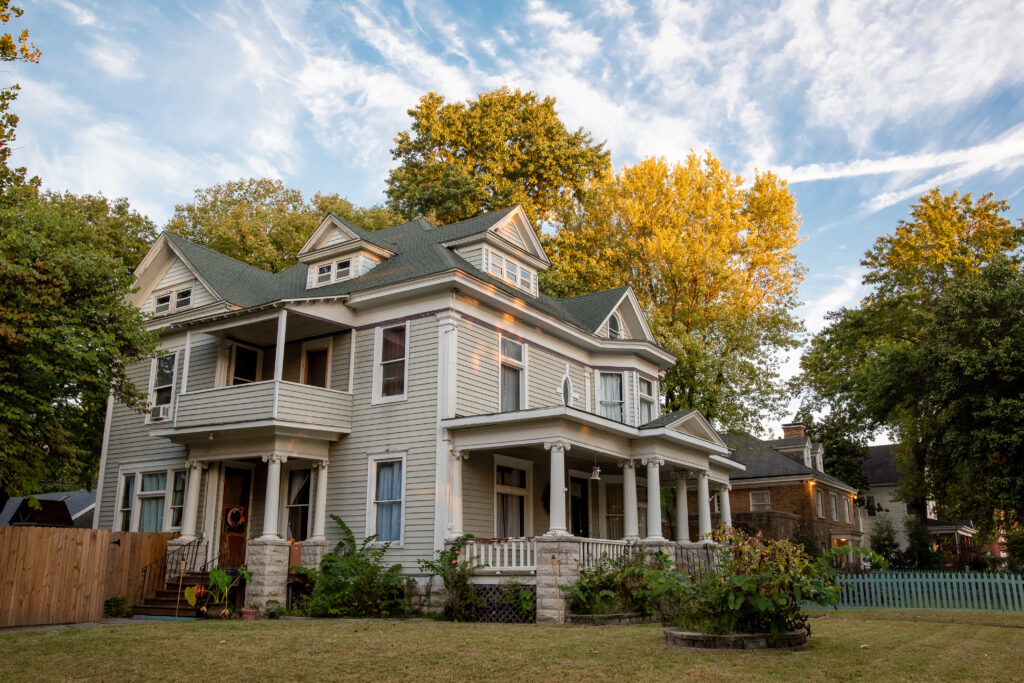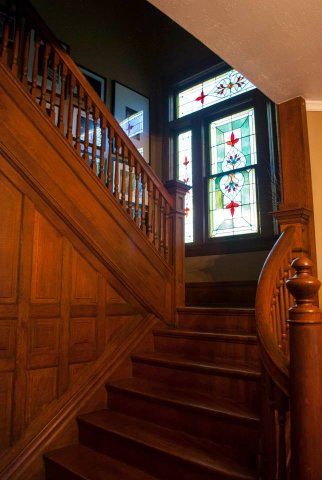 In 1885 he married Ida J. Miller, daughter of Matthew Miller, one of Joplin's oldest and most respected citizens. At the printing of this city directory, he was residing with his father-in-law and other family members at 637 Sergeant.
In 1888, Mr. Miller was elected Sheriff of Jasper County on the Republican ticket. While serving as sheriff, he resided in Carthage but upon expiration of his term he returns to Joplin to a house at 528 Sergeant where he resided with his wife, Ida.
Upon his return to Joplin he engaged in the wholesale flour and feed business under the firm name of Miller Flour & Feed located at 801 Main Street.